BENEFITS OF A CULTURE CHANGE MANAGEMENT PROCESS
One of the barriers that companies face in overcoming their "stretching point" is their organizational culture and the impact this has on team dynamics and relationships with stakeholedrs and  across borders. Aligning culture, processes and people through a change management process yields measurable results.
Oftentimes  the C-Suite will propose extraordinary strategies that are dropped midway in the belief that  they are "impossible" to implement or that they are turning out to be much more expensive than predicted.  A brillinat strategy that is not in line with the company culture does not work! Many companies have developed a culture that is inconsistent  because it has not been consciously built with a purpose: the purpose to empower the Vision and Strategy.
Studies show that for an organization to achieve sustainable growth, adequate productivity and agile, aligned, ambitious, flexible and adaptable teams, leadership in the company must maintain a balance of 65% task orientation and 35% relationship orientation.
Often, the organizational culture influences whether this balance is maintained or broken.
ROI 25%
In order to achieve this balance and encourage positive organic development, it is necessary to align internal processes and procedures with the necessary behaviours and dynamics taking into account the local context.
In order to achieve the 65/35 balance, it is necessary to work on three levels to manage the cultural change of companies:
Systems
Processes/Structures
Behaviors
This is done through three practices and using specialized tools such as Country Navigator or The Barret Model.
Benefits of a culture change processe
For the purpose of explaining the benefits of understanding and adjusting the Organizational Culture we will use the terms Task vs. Relationships orientation. To outline the organizational culture, we use 9 dichotomies.
In general, looking at the following map we can summarize that the countries in yellow  are  Task  oriented and countries in orange or red shades place greater emphasis on relationships.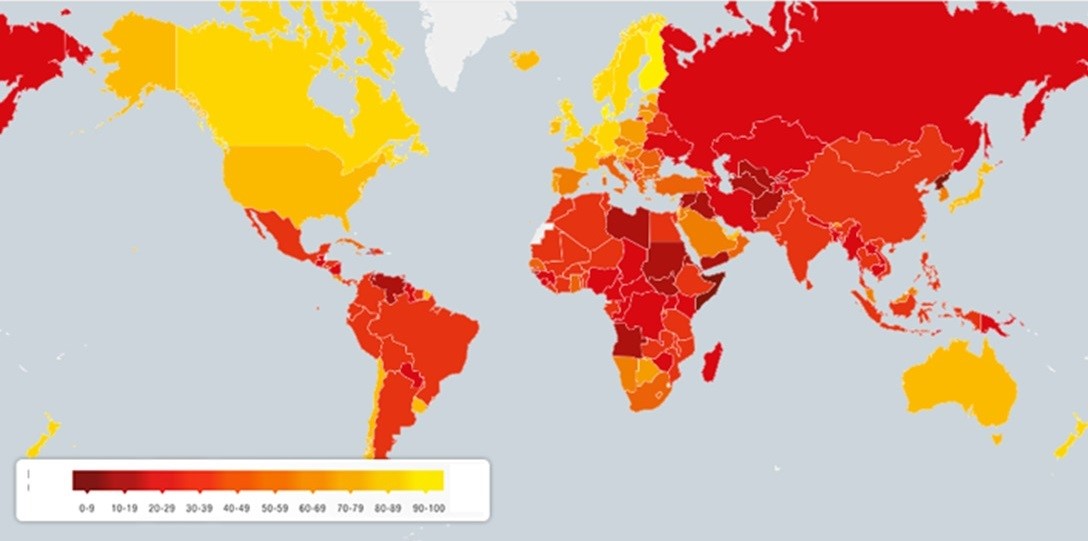 Among members of the same culture, there are common behaviors, trends and traits.
Neither culture (task/relationships) is better than the other one. Both have strengths and weaknesses. However, at an organizational level, it is useful to know in which environment we operate to:
Understand, anticipate and detect deficiencies within our own organizational structure more accurately
Adjust our communication to the environment we operate in and be more efficient in it
Some features that define task orientation
Some traits that define relationship orientation
Benefits of maintaining a balance 65/35