Georgina Barquin
Specialized in Cultural Change Management and Managing Across Borders for companies in the USA, Europe and LATAM - Bilingual in English & Spanish.
Managing cultural change in complex organizations for a global strategy. Managing teams across borders.
Tweaking your cultural model will lead your company to
sustainable growth across borders
One of the barriers that companies face in overcoming their "stretching point" is their organizational culture and the impact this has on team dynamics and relationships across borders and with clients.
Oftentimes  the C-Suite will propose extraordinary strategies that are dropped midway in the belief that  they are "impossible" to implement or that they are turning out to be much more expensive than predicted.  A brillinat strategy that is not in line with the company culture does not work! Many companies have developed a culture that is inconsistent  because it has not been consciously built with a purpose: the purpose to empower the Vision and Strategy of the company.
Studies show that, for an organization to achieve sustainable growth, adequate productivity and agile, aligned, ambitious, flexible and adaptable teams, leadership in the company must maintain a balance of 65% task orientation and 35% relationship orientation.
Often, the organizational culture influences whether this balance is maintained or broken. In order to achieve this balance and encourage positive organic development, it is necessary to align internal processes and procedures with the necessary behaviours and dynamics without forgetting the local context. ROI 25%.
To achieve the 65/35 balance, it is necessary to work  at three levels: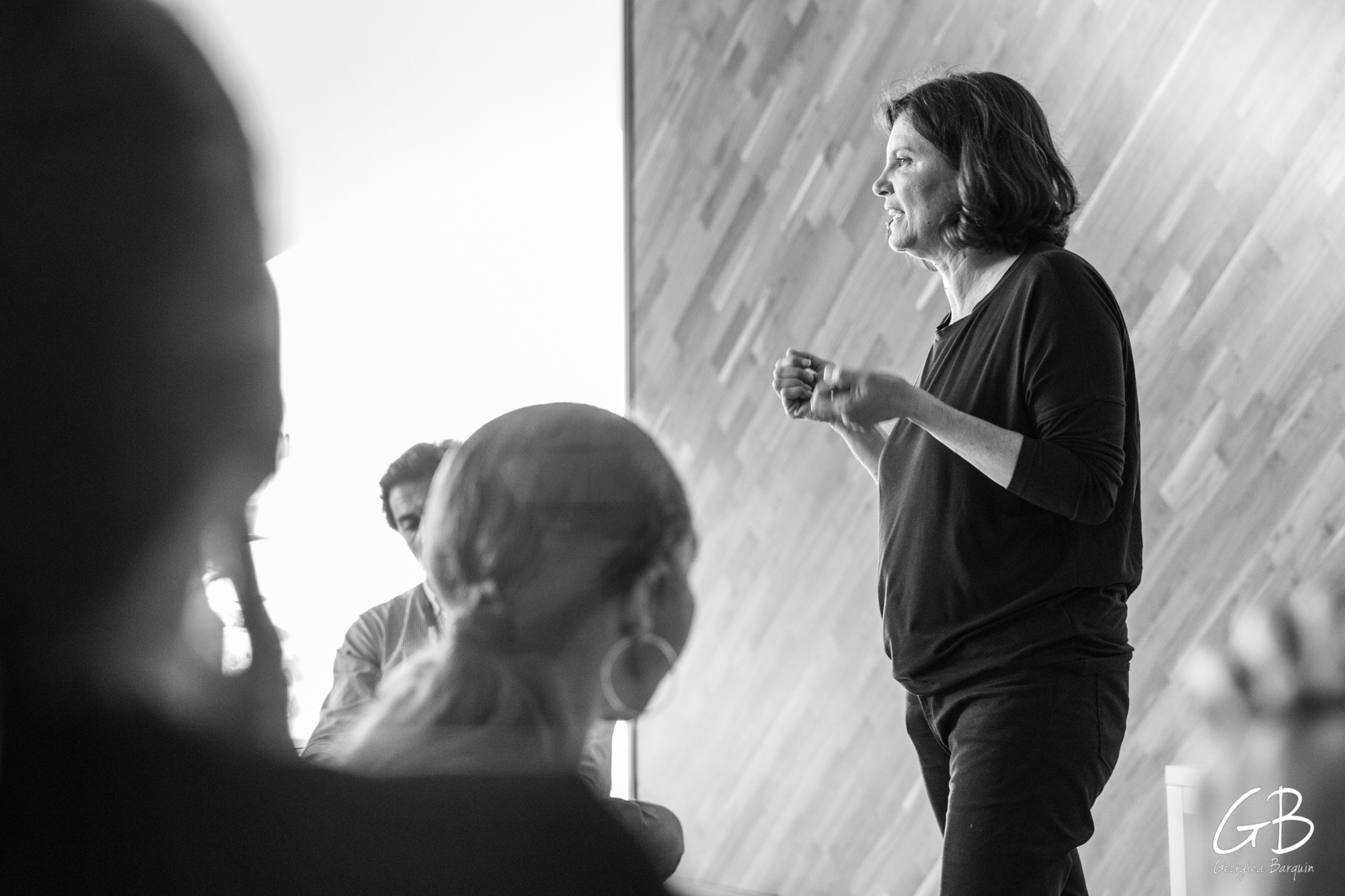 Georgina Barquin  profiles  company cultures by observing, conducting key interviews and by using tools such as the Country Navigator, The Barret Model or The Leadership Circle . Based on more than 17,000 hours of experience, she provides key pointers in order to manage your teams across borders in a more effective manner.
Country Navigator will give you an insight on individual cultural profiles. Not everyone within the same culture will obtain the same profile. It is interesting to see where people within the organization may clash, what strenghts they have and how to better combine their skills and approaches to reap the benefits of diversity within a team. Country Navigator is also useful for expats to understand local dynamics in comparison to their natural preferences.
The Barret Model provides a clear view of the level of alignment between individual values, current company values and the desired values. This tool provides a clear roadmap for a well founded Culture Change Management process.
The Leadership Circle is a 360 Feedback tool that provides insights into key strengths and limiting behaviours and attitudes. Working from one's stengths and shedding light on limiting behaviours triggers a person's awareness and motivation to change.
Average customer satisfaction
Influencing across borders for a
GloCal Strategy
Examples of challenges faced when having a weak organizational culture or when doing business across borders :
Silo effects and internal politics
Resistance to change
Slow decision making processes
Making constant changes and ending up in the starting point
General unrest
High flyer in one country becomes an almost underperformer in another
Professional who normally reads people very well misses key undercurrent elements when in a new culture
Deliveries do not match expectations even though one is sure the message was clear
"Yes" does not mean the same thing in every country
Some countries seem to take longer to implement changes
Some countries seem uncomfortably "pushy"
My team seems to "distrust me"
People seem to avoid conflict at all costs or be very confrontational
People are too slow or too fast taking important decisions

I'm still considered an "outsider"
All of the above points can be addressed through generating Cultural Intelligence